NEW ! Technical Report on Santali Grammar(Click here)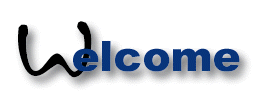 We, Santals welcome you ! Santals are the largest adivasi (indigenous) community in the Indian subcontinent with a population of more than 10 million, and they reside mostly in the Indian states of Jharkhand, Orissa, West Bengal, Assam and Bihar, and sparsely in Bangladesh and Nepal. Here, you will learn more about our culture, religion, language and our script, Ol Chiki.
Disom Khobor New !

A Santali News Paper

A Gateway to Santals' World and discover the indigenous expression of voices and thoughts of Santals ! (Catch it here)
Learn about Ol Chiki ! New!

Here is a brief overview of Ol Chiki alphabets, i.e., Ol Chiki vowels, consonants and diacritics. Please

click

here to go.

 



Courtesy: Zainul Abedin at Bangladesh National Museum.

We have developed free Ol Chiki fonts for people's use for all purposes, be it commercial or personal. Please click here to download them.